At atWork Office Interiors, we offer a wide range of office furniture sourced from our network of over 150 manufacturers. Designated a Haworth Best In Class Dealer with decades of experience in the industry, our product catalogue includes top line, mid-market, and used options. We have office furniture solutions for any style or price point.
If you are looking to make large-scale updates to your office space, our team is available to provide ongoing consultation and expert recommendations. We can work closely with your team to create a plan and select products that will be safe, comfortable, and functional in your space. Request a consultation with our team today to learn more about these services.
Request a consultation with our team today!
If you are looking to order today, browse our catalogue to see products available for purchase online.
Our Office Interior Design Services
Our industry knowledge and experience will help you to make smart decisions about the design of your office space. We take a consultative approach to interior design that extends beyond product recommendations. Our team are your partners in the design process, from start to finish.
Product Expertise
We have access to an extensive inventory of top line, mid-market, and used furniture. Our team can provide product recommendations to fit the needs of businesses from a range of industries, including tech startups, financial or legal firms, and healthcare providers.
Project Management
Our project management team will guide your project from initial design to final outfitting. We will work with contractors, sub-trades, and other stakeholders to ensure that your project avoids setbacks and moves forward on time and on budget.
Trusted Partnerships
Our established partnerships with contractors, installers, movers, and other professionals position us to support your project from start and finish. We can service any requirement related to design or outfitting of your interior design project.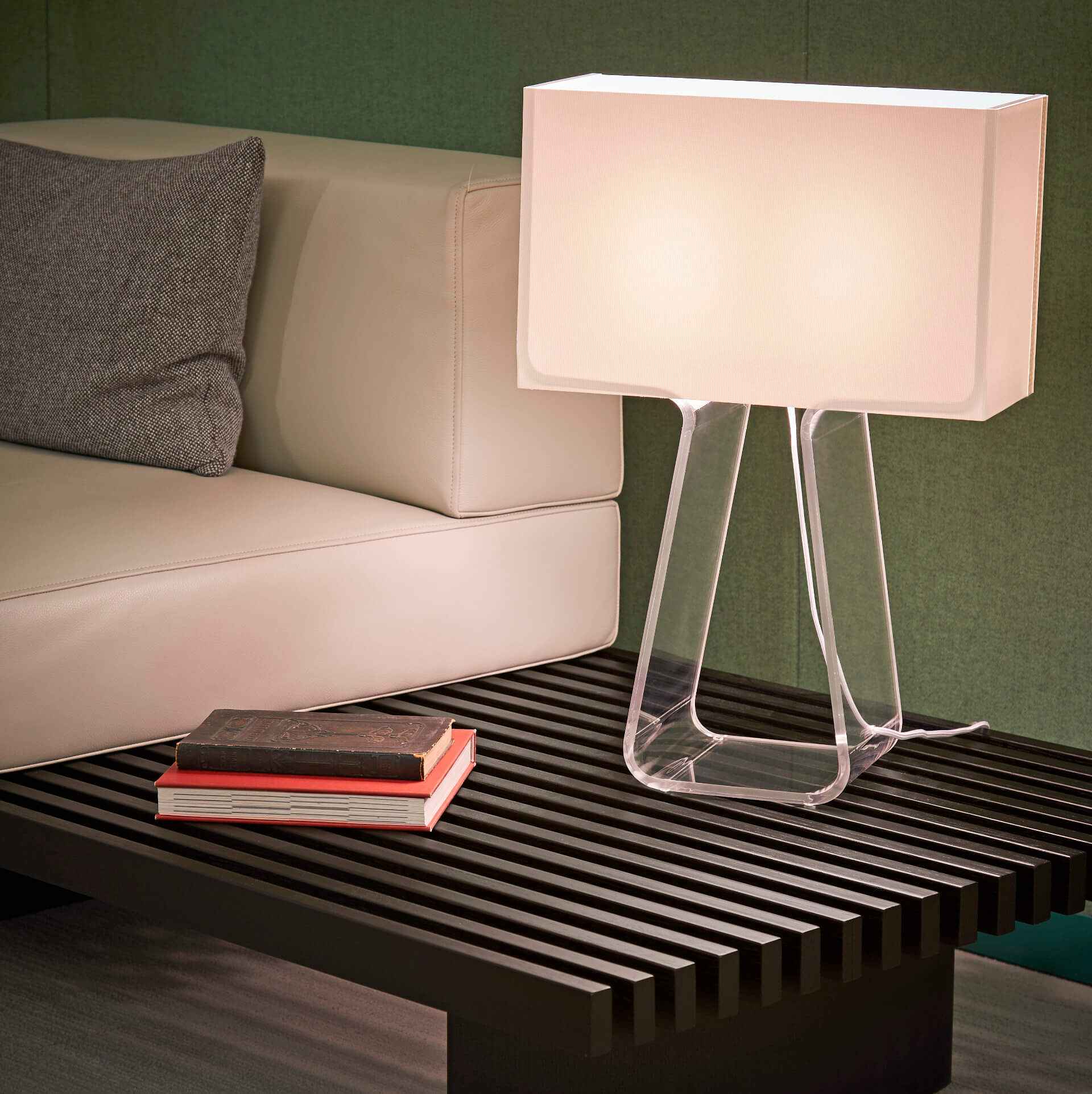 Quality Office Furniture
A comprehensive range of office furniture products to outfit your workspace from top to bottom.
Office Desks & Casegoods
Our office desk and casegood solutions provide comfort, beauty, and seamless integration with other products in your office environment. We offer a variety of eco-friendly desks and casegoods with a broad range of finishing options. Shared dimensions across product lines make it easy to create an elegant and productive workspace from any collection.
Office Lighting
Your office lighting sets the tone for the space that you are creating and will have an impact on mood, productivity, and overall well-being. We offer a wide range of products for ambient, task, and general lighting, including sustainable LED options. Ensure that you're providing the right lighting solution for your workspace.
Office Seating
From desk chairs to lounge seating, our office seating solutions support every application and complement any environment. Designed to enhance user comfort and performance, our seating collections are aesthetically appealing and intelligently engineered. Extensive fabric and material selections allow you to customize your seating to your intended design.
Office Storage
Our office storage solutions can provide your workspace with ample room for all types of personal or media items, including filling, towers, and pedestals. Storage solutions can be reused for a variety of spaces and configurations. Products are engineered for strength, durability, and lasting value, ensuring that your office storage is a smart investment.
Office Tables
From finely-crafted boardroom conference tables to sleek, fully-powered training tables, we have the right fit for your workspace. With a variety of surface choices, edge details, base styles, top shades, and technology-friendly features, our office table collection invites you to customize the look and feel of your training and conference rooms.
View Our Product Catalogue
Browse a select range of products available for purchase online. Our full product offering includes top line, mid-market, and used options from over 150 manufacturers.